2018
Availability Calendar

available

booked
Note: all rentals run from
Sunday to Sunday

May 2018

| | | | | | | |
| --- | --- | --- | --- | --- | --- | --- |
| | | 1 | 2 | 3 | 4 | 5 |
| 6 | 7 | 8 | 9 | 10 | 11 | 12 |
| 13 | 14 | 15 | 16 | 17 | 18 | 19 |
| 20 | 21 | 22 | 23 | 24 | 25 | 26 |
| 27 | 28 | 29 | 30 | 31 | | |
June 2018

| | | | | | | |
| --- | --- | --- | --- | --- | --- | --- |
| | | | | | 1 | 2 |
| 3 | 4 | 5 | 6 | 7 | 8 | 9 |
| 10 | 11 | 12 | 13 | 14 | 15 | 16 |
| 17 | 18 | 19 | 20 | 21 | 22 | 23 |
| 24 | 25 | 26 | 27 | 28 | 29 | 30 |
July 2018

| | | | | | | |
| --- | --- | --- | --- | --- | --- | --- |
| 1 | 2 | 3 | 4 | 5 | 6 | 7 |
| 8 | 9 | 10 | 11 | 12 | 13 | 14 |
| 15 | 16 | 17 | 18 | 19 | 20 | 21 |
| 22 | 23 | 24 | 25 | 26 | 27 | 28 |
| 29 | 30 | 31 | | | | |
August 2018

| | | | | | | |
| --- | --- | --- | --- | --- | --- | --- |
| | | | 1 | 2 | 3 | 4 |
| 5 | 6 | 7 | 8 | 9 | 10 | 11 |
| 12 | 13 | 14 | 15 | 16 | 17 | 18 |
| 19 | 20 | 21 | 22 | 23 | 24 | 25 |
| 26 | 27 | 28 | 29 | 30 | 31 | |
September 2018

| | | | | | | |
| --- | --- | --- | --- | --- | --- | --- |
| | | | | | | 1 |
| 2 | 3 | 4 | 5 | 6 | 7 | 8 |
| 9 | 10 | 11 | 12 | 13 | 14 | 15 |
| 16 | 17 | 18 | 19 | 20 | 21 | 22 |
| 23 | 24 | 25 | 26 | 27 | 28 | 29 |
| 30 | | | | | | |
October 2018

| | | | | | | |
| --- | --- | --- | --- | --- | --- | --- |
| | 1 | 2 | 3 | 4 | 5 | 6 |
| 7 | 8 | 9 | 10 | 11 | 12 | 13 |
| 14 | 15 | 16 | 17 | 18 | 19 | 20 |
| 21 | 22 | 23 | 24 | 25 | 26 | 27 |
| 28 | 29 | 30 | 31 | | | |
Cozy Cottage Rates and Availability
Rental Agreement:
Cottage sleeps 4 maximum
Number of cars allowed: 2
Full week rentals only during the Summer Season
Pets are not allowed
Check in is
Sunday
afternoon at 4:30 pm.
Check out is
Sunday
noon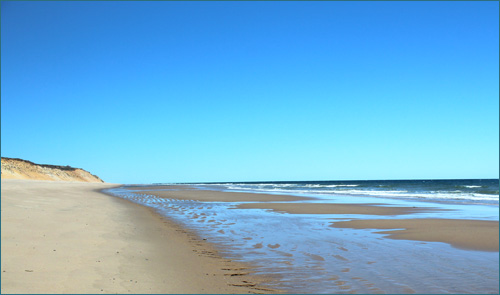 Rental Rates for 2018:

Spring Season $650 per week / $110 per night (3 night minium)
May 1, 2018 through June 16, 2018

Summer $1200 per week (7 day rental minium)
June 17, 2018 through September 8, 2018.

Fall Season $800 per week / $140 per night (3 night minium)
September 9, 2018 through October 10, 2018.

Wellfleet Oyster Fest weekend $160 a night (3 night minumum)
October 11-16, 2018

Monthly rates available upon request.
Contact chris@cozycapecottage.com for availability and rates.

50% deposit due at the time reservation is made.
This advance payment will be applied toward the cottage rental.
Dates are not protected until this payment is received.
The advance payment is not a security deposit.
The balance of rent is due 30 days prior to occupation.
$350 security deposit and a $95 cleaning fee are required with 2nd payment.

Please make payments in the form of traveler's checks, bank money orders, cashiers checks, or personal checks. Renter will be responsible for any fees associated with currency conversion.

Security deposit will be returned within 30 days after rental,
providing no problems are found outside of normal wear and tear.
Cancellations must be made more than 90 days prior to rental.
Refunds will be issued, less a handling fee of $75.
If less than 90 days, refunds will only be made providing the dates can be rented again.

**All rates are subject to change by owner without notice.